I've got curious the first time I've heard about this "dinakdakan" 'coz in tagalog "dinakdakan" means yelling or sermon. But when I've gone to Ilocos that's the time I've realized that dinakdakan there is a native dish. It's the counter part of "sisig" here in Manila.


Dinakdakan's recipe is a grilled pig's part (e.g. ear, tongue or liver) blended with pig's brain or mayonnaise.


Pork's parts of your choice:
-nape or batok in Filipino (preferrred)
Calamansi or lemon juice or vinegar
Parboil pig's parts. Strain and broil or grill. Slice into 1" long by 1/4" thick (or your desired sizes), then place in a large bowl. Mix the slices of onion and boiled brain. Balance seasoning with calamansi juice, salt and pepper according to taste.
Cooking Tips:
If pork's brain is not enough or not available, you may use mayonnaise as a substitute.
Boil the brain in vinegar and same vinegar that you will use in the recipe.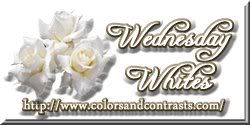 To get email updates, please subscribe
here
.
Please like me on
Facebook
and follow me on
Twitter
.
Also follow me on
Instagram
and
+1
me on
Google +
If you got questions contact me
here
.